If you're interested in adding TicketGuardian in your registration, just follow the instructions below:
Step 1 - How to turn on TicketGuardian
1. Login to your dashboard as a Race Director
2. Navigate to the left of your screen and scroll and click the tab Integrations
3. Click TicketGuardian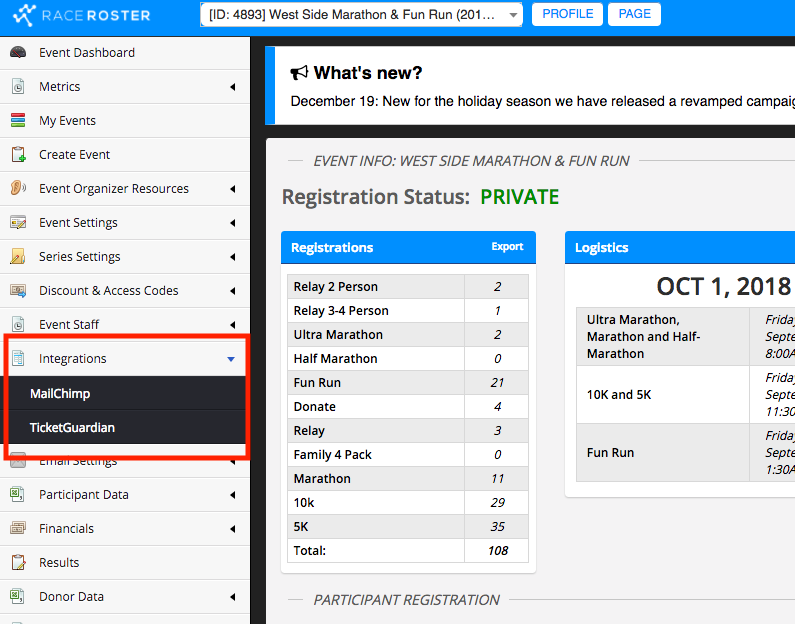 4. Switch the toggle to enable the integration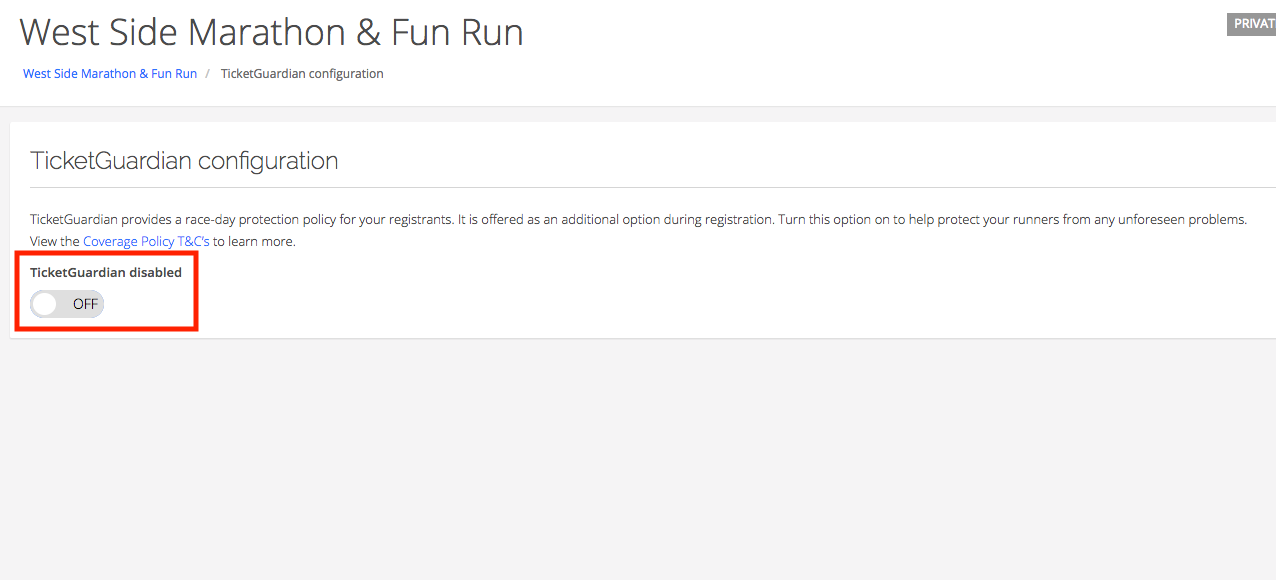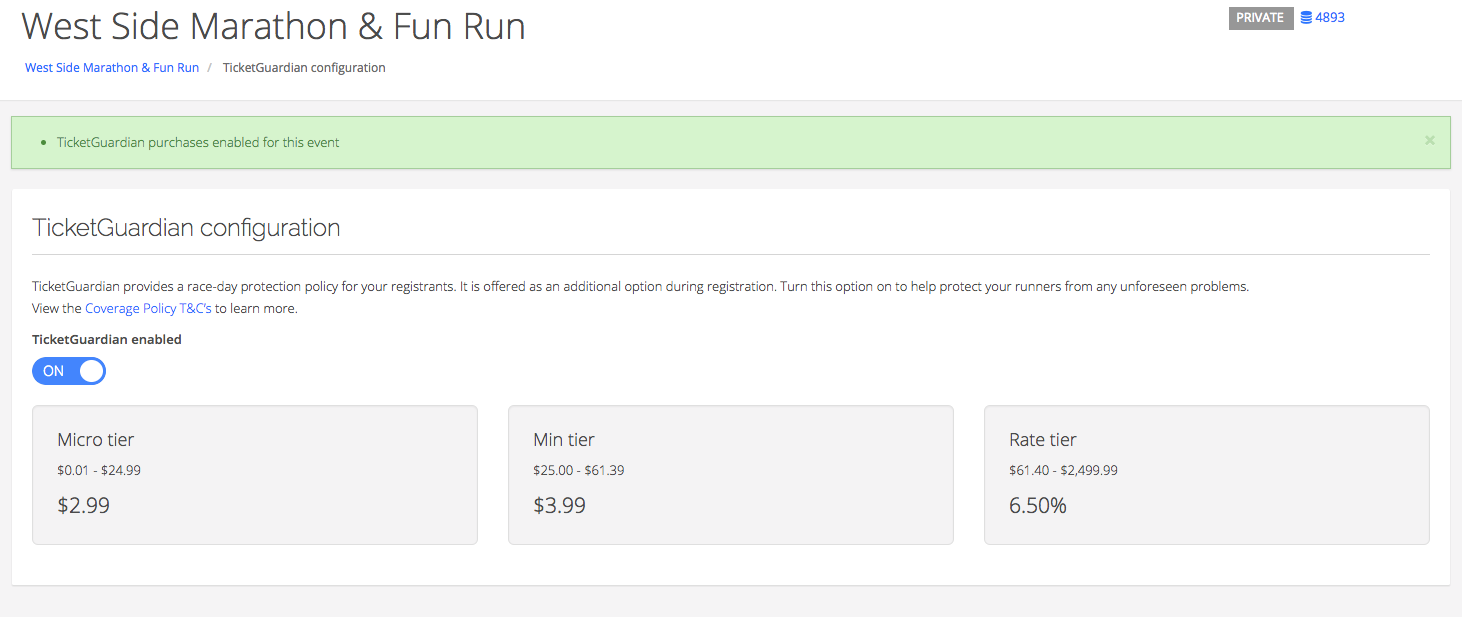 To learn more about TicketGuardian, follow this link.
If you have any questions regarding TicketGuardian and Race Roster, please email director@raceroster.com.
Step 2 - Registration flow
Once TicketGuardian is on, the participant will be able to select the option during the registration flow
1. Participant will fill out the registration form and click Continue

2. The participant will be able to select if they would like to purchase the protection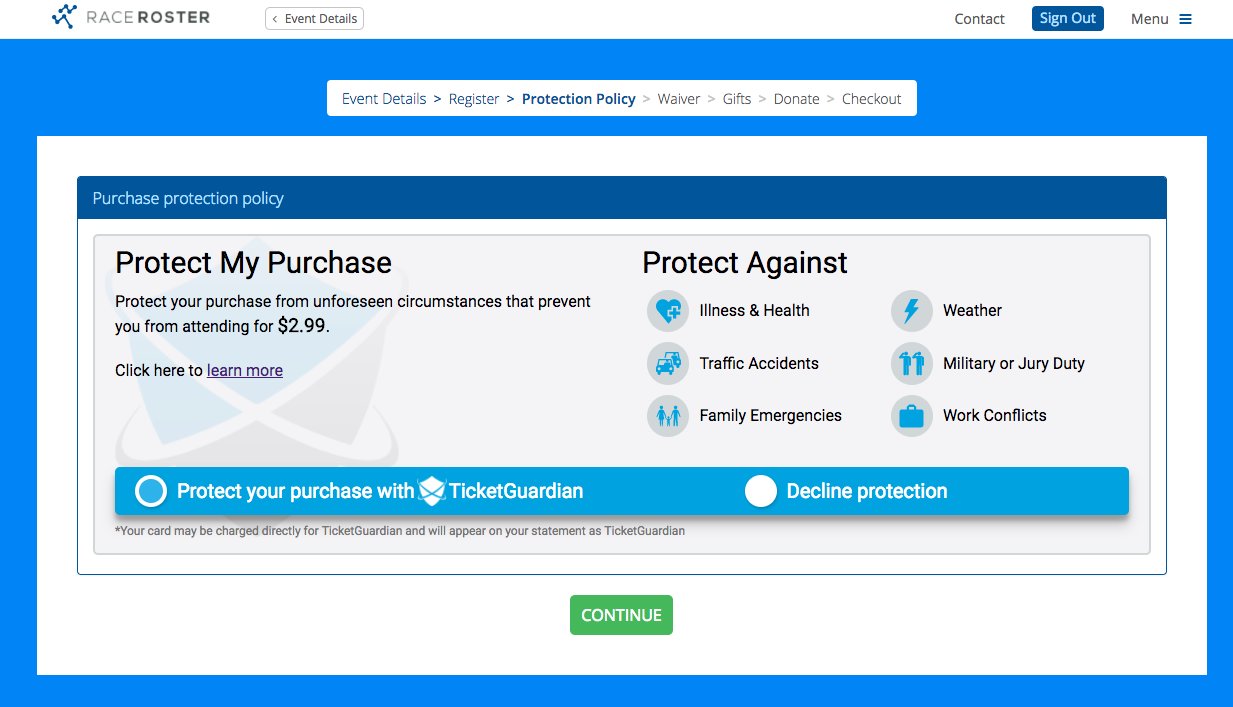 3. The TicketGuardian purchase will appear at checkout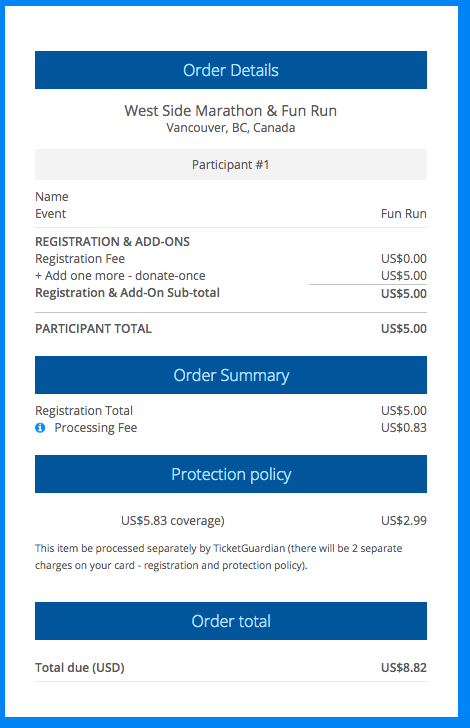 Note: TicketGuardian purchases will be processed through TicketGuardian.