1. Go to your event dashboard and ensure you are on the correct event.
2. Navigate to the left of your screen and select Settings Overview.
3. Scroll down to the More add-ons sections and add RegShield.

4. Switch the toggle to ON to enable the integration.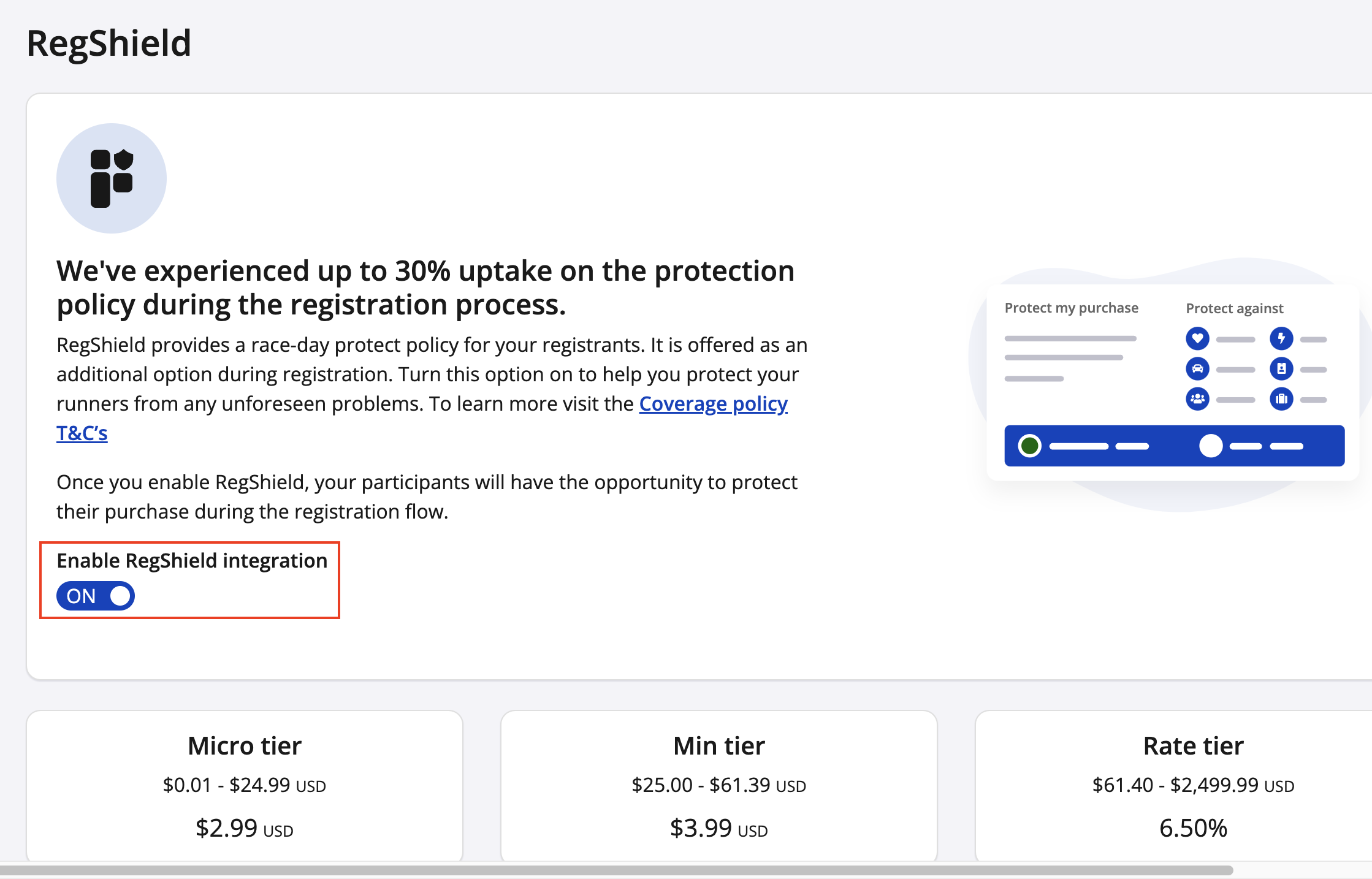 User Experience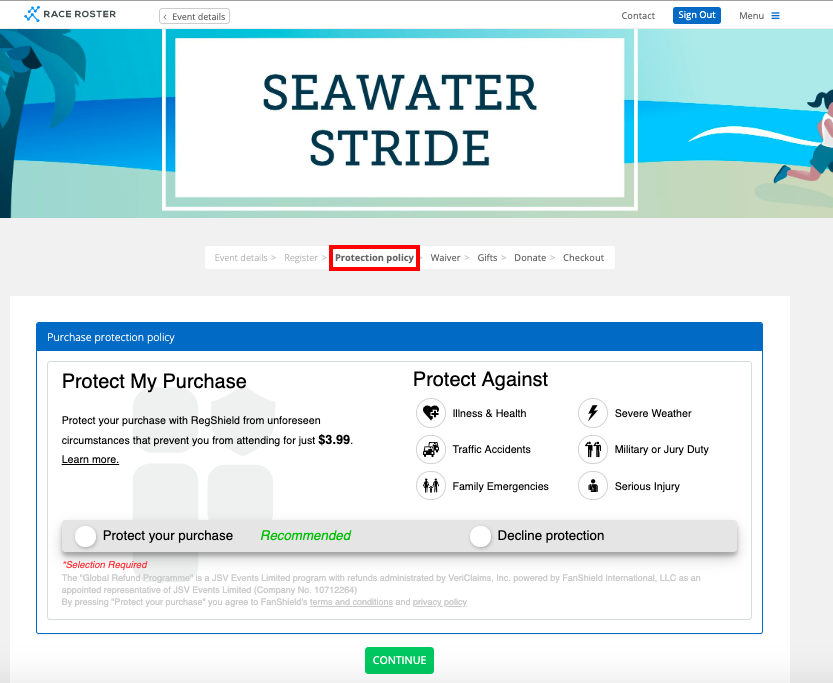 Note: Once integration is on, the participant will only be able to select the option during the registration flow. There is no way for Race Roster to add insurance after the transaction has been completed.
To learn more about RegShield/TicketGuardian in your location, follow this link: https://www.fanshield.net/world-map.
If you have any questions regarding RegShield/TicketGuardian and Race Roster, please email director@raceroster.com.