Race Roster offers an enhanced refund protection program that is purchasable for participants during the registration process. This refund protection allows participants to request a refund for their registration if they are unable to attend an event for a specific reason. Race Roster's refund protection program is free for event organizers to enable on their event, and can be a great way to pull in any runners who are on the fence about wanting to register for a race.

To learn how to enable Race Roster's Enhanced Refund Protection Program on your event, please follow the steps below.


1. From your event dashboard, click on Settings overview from the lefthand side menu.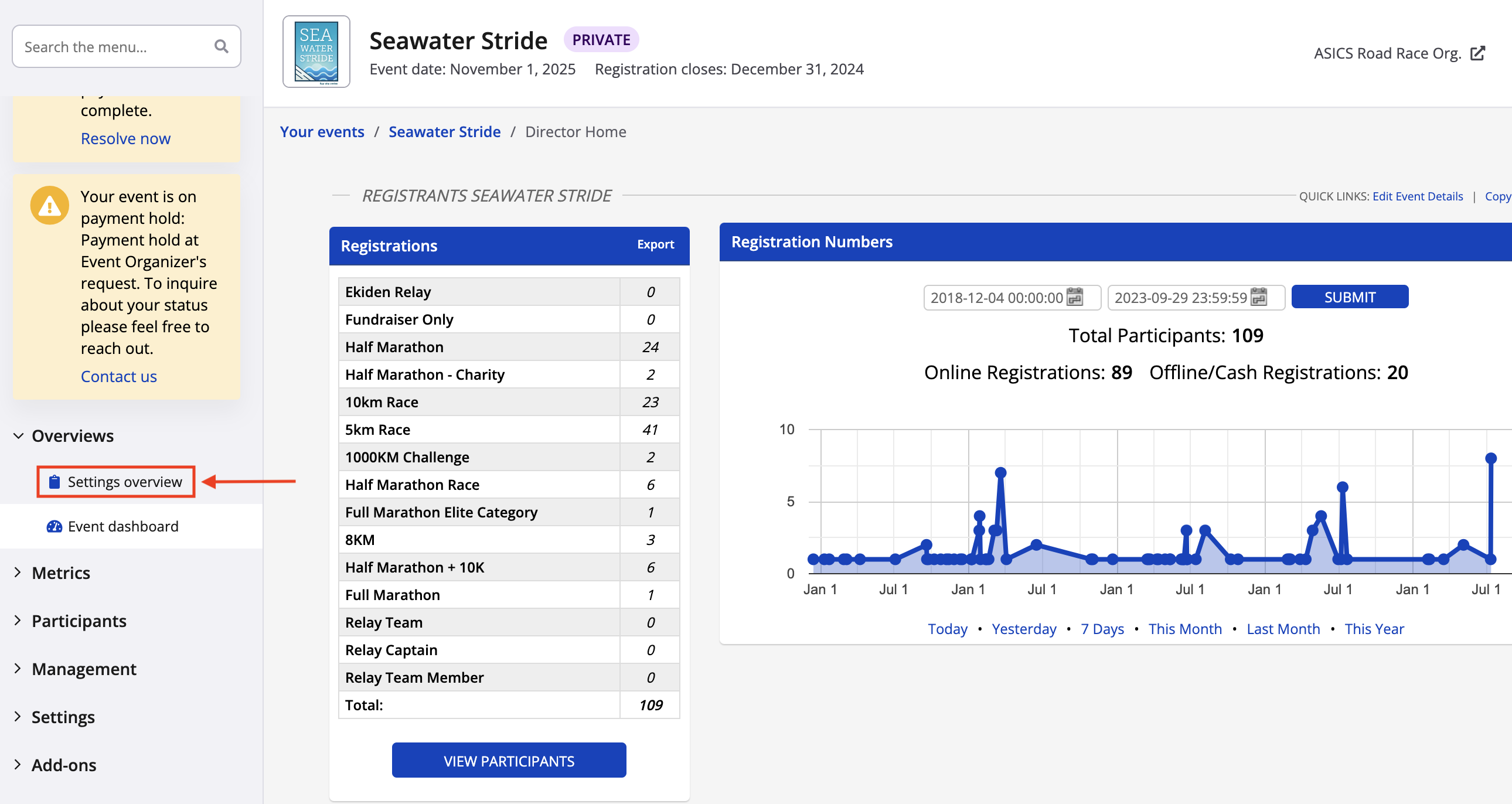 2. Scroll down to the Add-ons sections and add Race Roster Enhanced Refund Protection Program.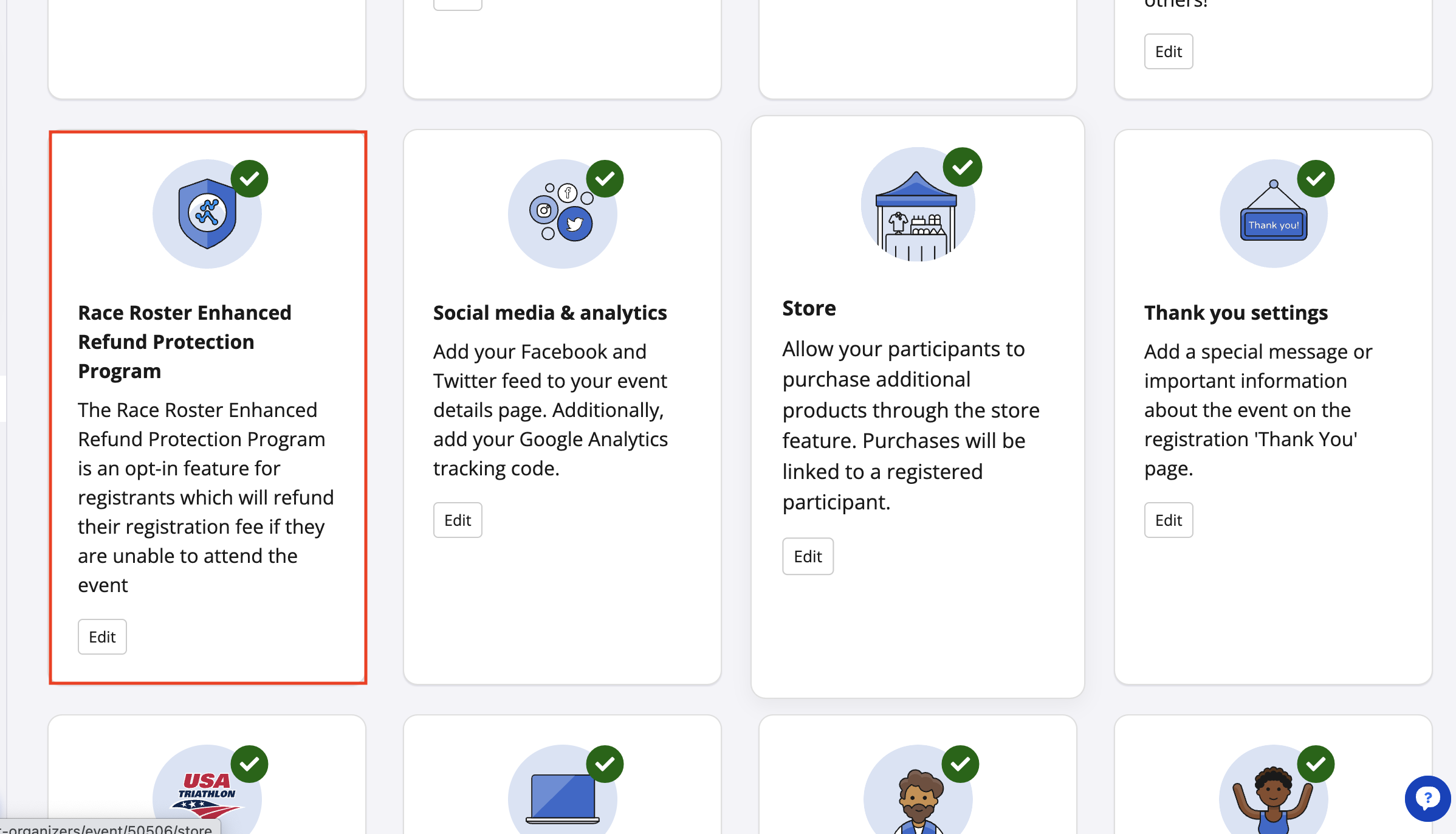 3. Switch the toggle to ON to enable the integration.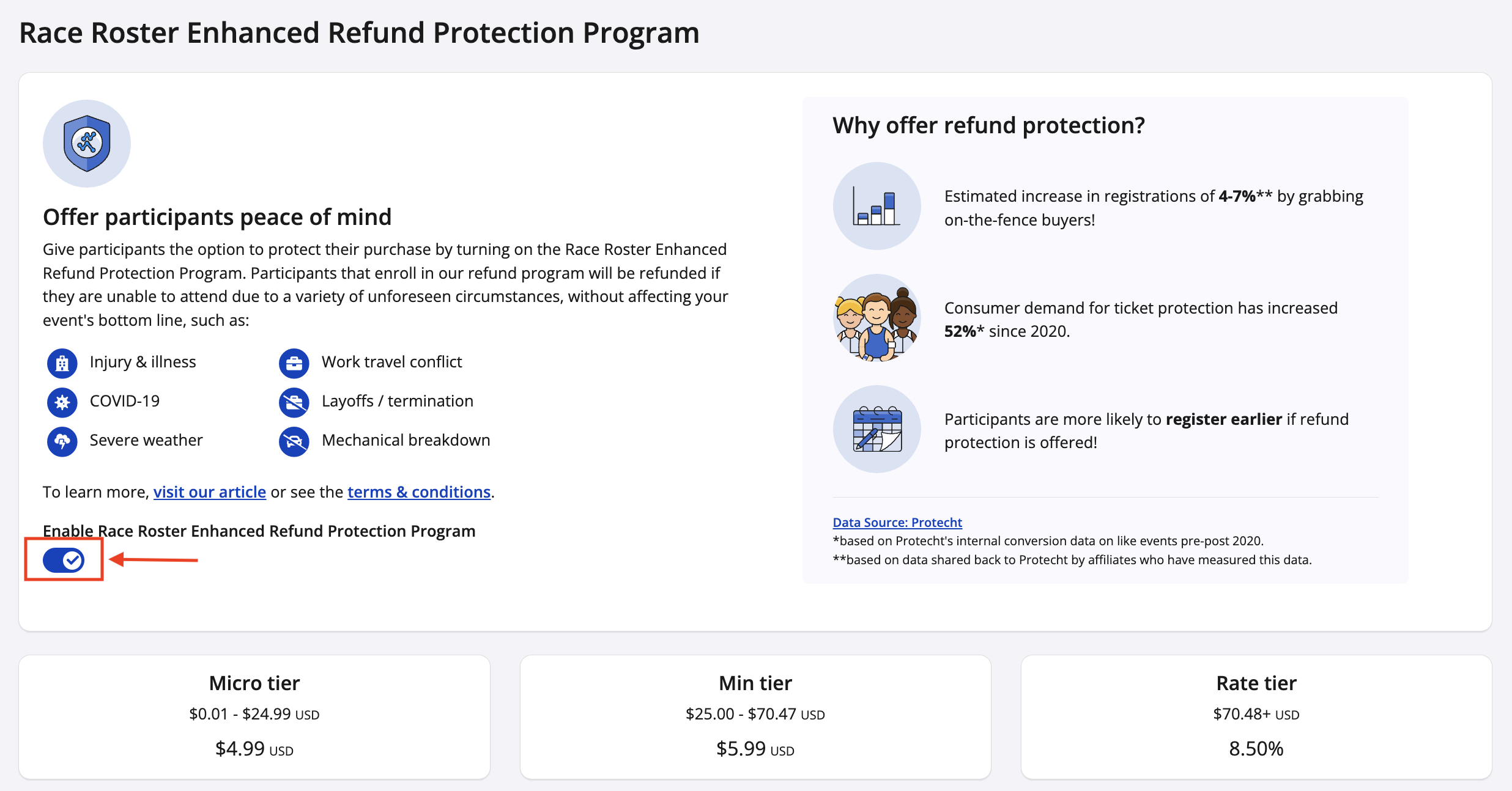 User Experience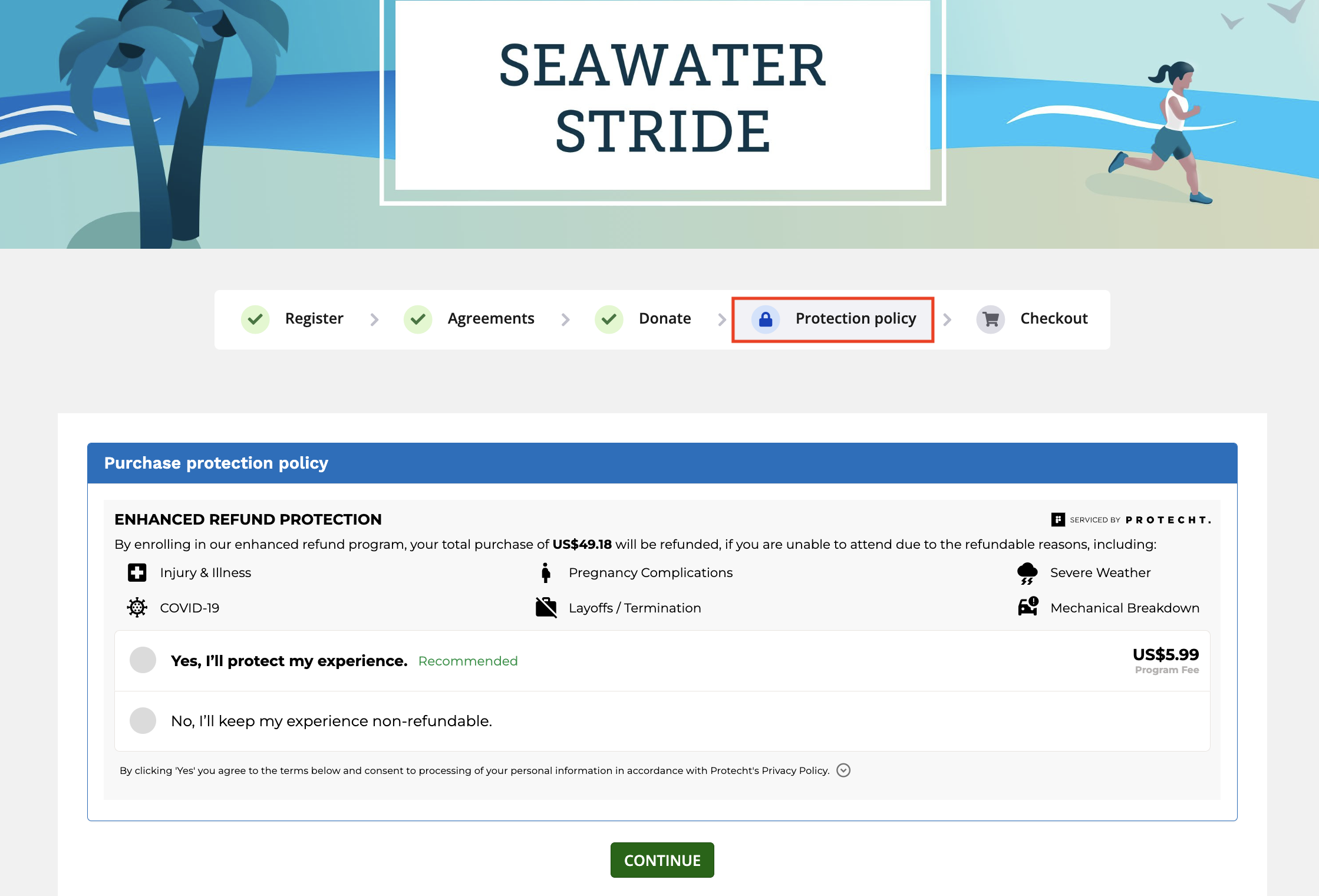 Note: Once integration is on, the participant will only be able to select the option during the registration flow. There is no way for Race Roster to add the refund protection after the transaction has been completed.
If you have any questions regarding Race Roster's Enhanced Refund Protection Program, please email us at director@raceroster.com.