Delayed sending is a feature that is available on Race Roster, but it must be turned on for you to access the settings.
Once delayed sending is enabled you will notice the trigger options on Step 6 of the campaign creation process.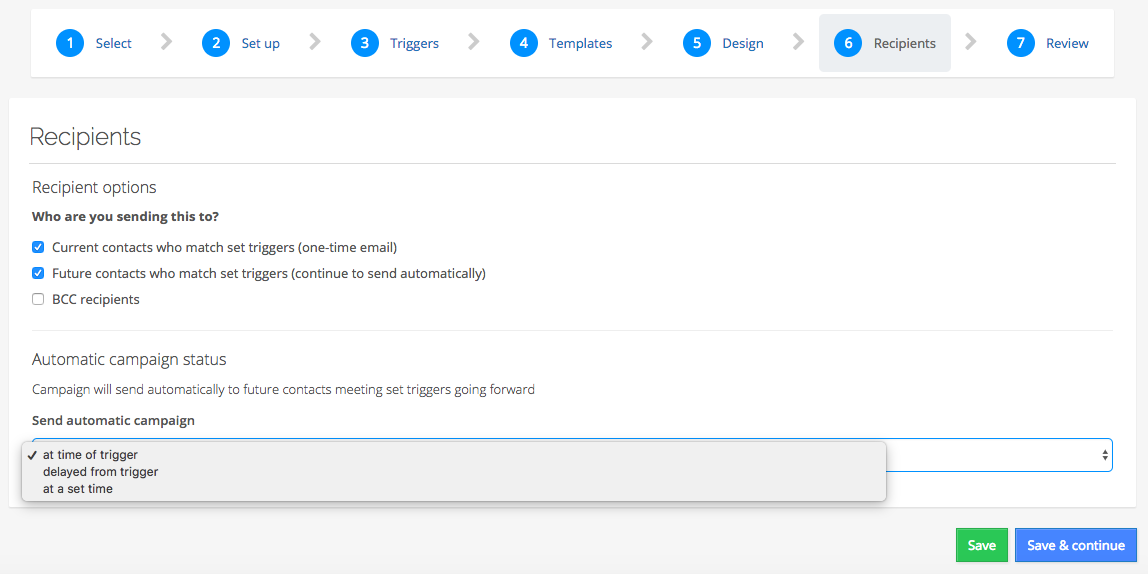 at time of trigger - This is the default setting for all campaigns that do not have delayed sending turned on
delayed from trigger - You can select if you would like the campaign to send out 1 hour, 2 weeks, etc. after an individual has registered.
For example: if you would like to send an email to all participants 1 week before the event to remind them of packet pick up information you would pick that date and set the condition to date registered and pick the start of registration
at a set time - Select a specific date and time for the campaign to be sent out.
For example: send out an email a few days before a holiday to wish everyone a good break and send out a promotional code or suggestions on how to fundraise effectively
We understand that sending emails to all your participants can be a daunting task. If you'd like a refresh or training session on campaigns please reach out to our Customer Success team via director@raceroster.com and one of our experts will get you set up and comfortable with configuration.