If you are currently allowing participants to request donation receipts, we have an additional feature that allows for the donation receipt issuance to be more automated.
For more information about this feature, please feel free to contact director@raceroster.com.
To turn on this feature, please follow the instructions below:
1. Login to your dashboard as an Event Organizer.
2. Navigate to the left of your screen to the search box and search and select Fundraising. Alternatively, navigate to the Event Organizer Menu on the left-hand side select Settings followed by Fundraising. To add fundraising partners, please go to the instructions.
3. Navigate to the fundraising organization you wish to update and click Edit
4. Scroll down and make sure that Allow requests for donation receipts? is turned on and select the box for I would like Race Roster to issue donation receipts.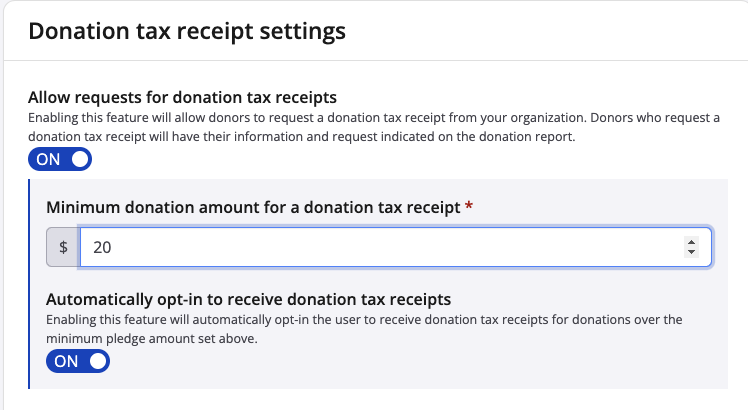 5. Fill out the fundraising organization's information including the organization's address, the individual Race Roster should contact to verify the information, a signature from the fundraiser organization, and any receipt details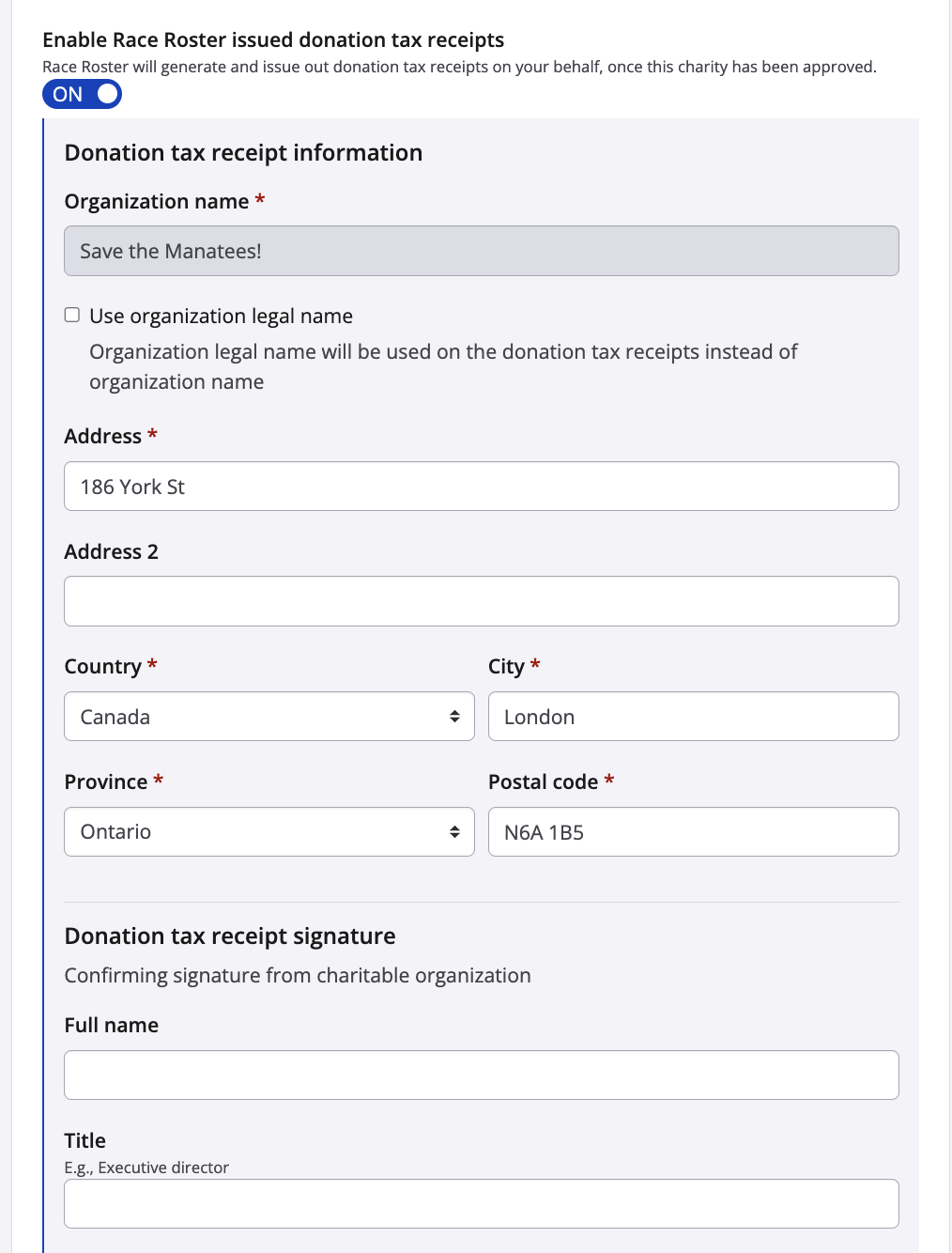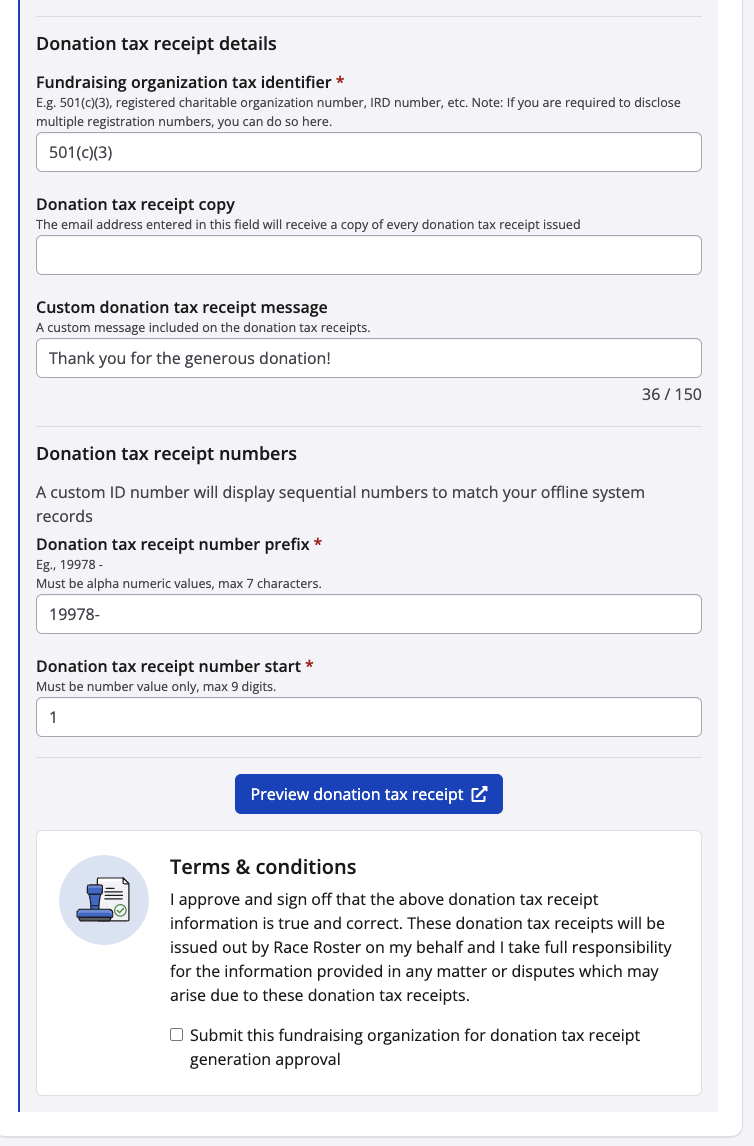 NOTE: The custom receipt number is optional and the section will collapse if you uncheck enable custom receipt number
6. Once the information is ready to be approved, check off Submit this fundraising organization for tax receipt generation approval
7. Scroll down and click Save again to issue the approval notice
Our Race Roster team will receive the request, reach out to the charity to verify that all the information is correct, and approve the charity receipting. Once approved, the next individual that donates and requests a charity receipt will receive one automatically via email using the information entered in the above form. Receipts will not be retroactively issued until we receive this approval.