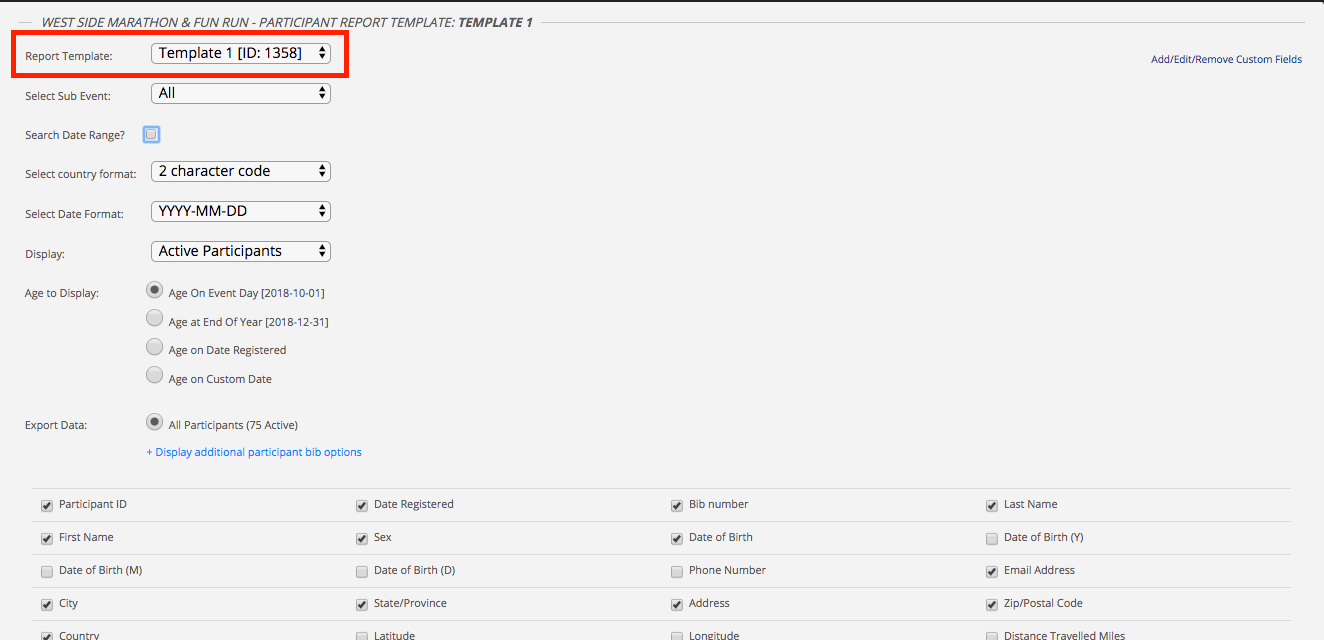 1. Once you are on the dashboard, navigate to the left hand side and select My Events. Locate the event you're working on and click Dashboard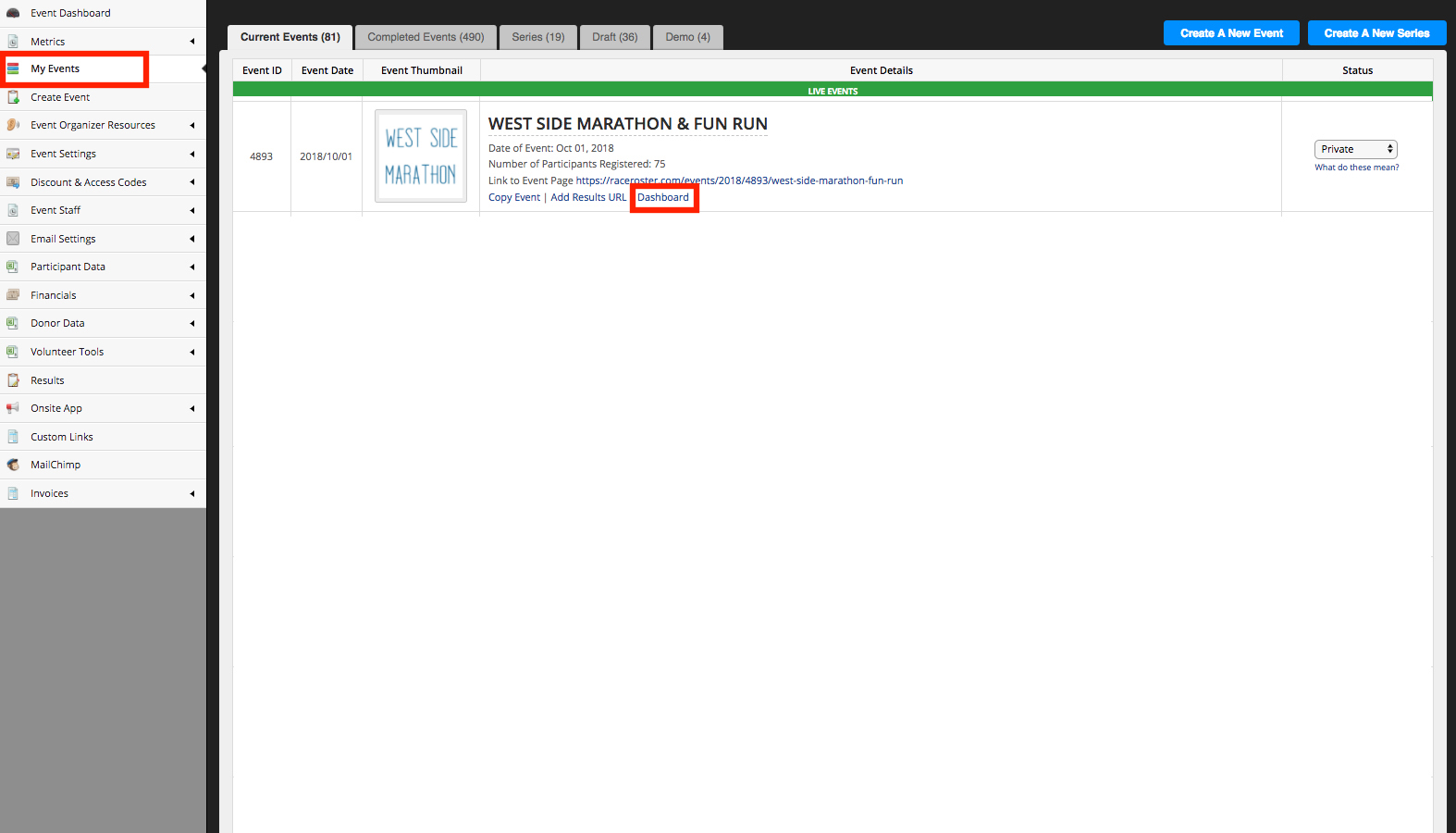 2. A new window will open, taking you to the event dashboard
3. Navigate to the left of your screen, scroll down to select Participant Data followed by Participant List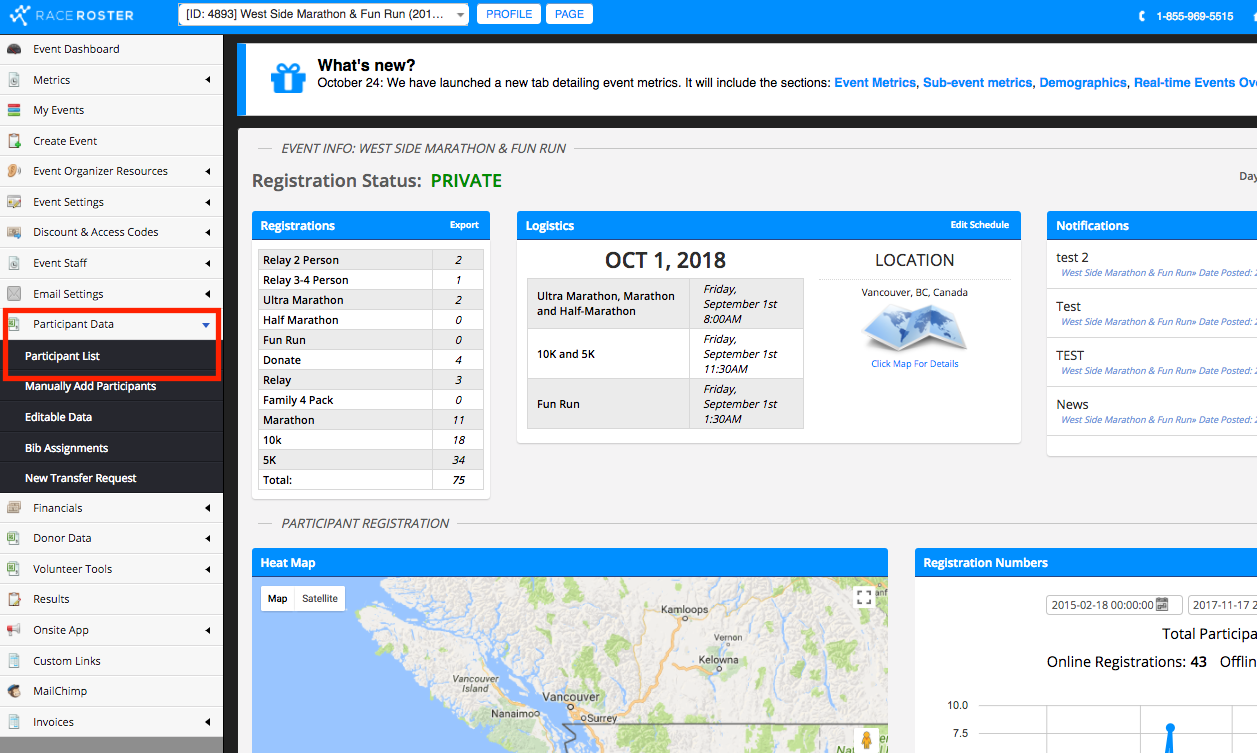 4. Navigate to the right hand side and you will be able to choose some optional configurations for the report, depending on your needs. You can also leave the default configurations.
Report template (if one has been saved)
Sub event
Date range
Country format (2 character code, 3 character code, Country Name)
Date format (YYYY-MM-DD, MM/DD/YYYY, DD/MM/YY, etc.)
Participant display (active, inactive, etc.)
Age to display (age on event day, age at the end of the year, age on date registered, etc.)
Bib details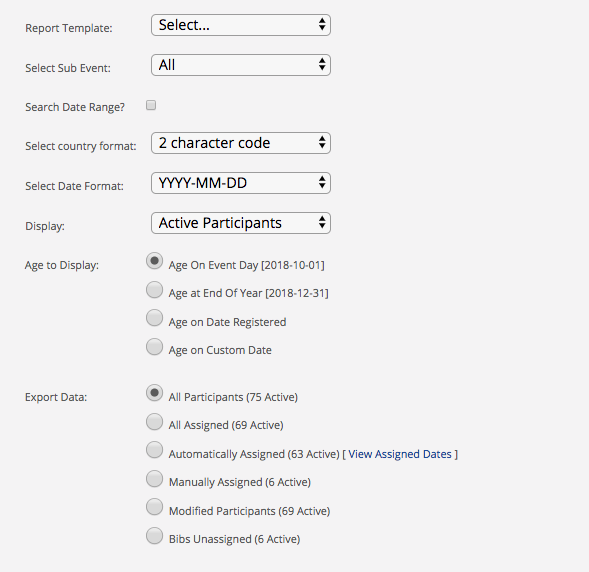 4. Scroll down and select the fields you would like to include in the report (i.e. first name, last name, email, swag item, etc.)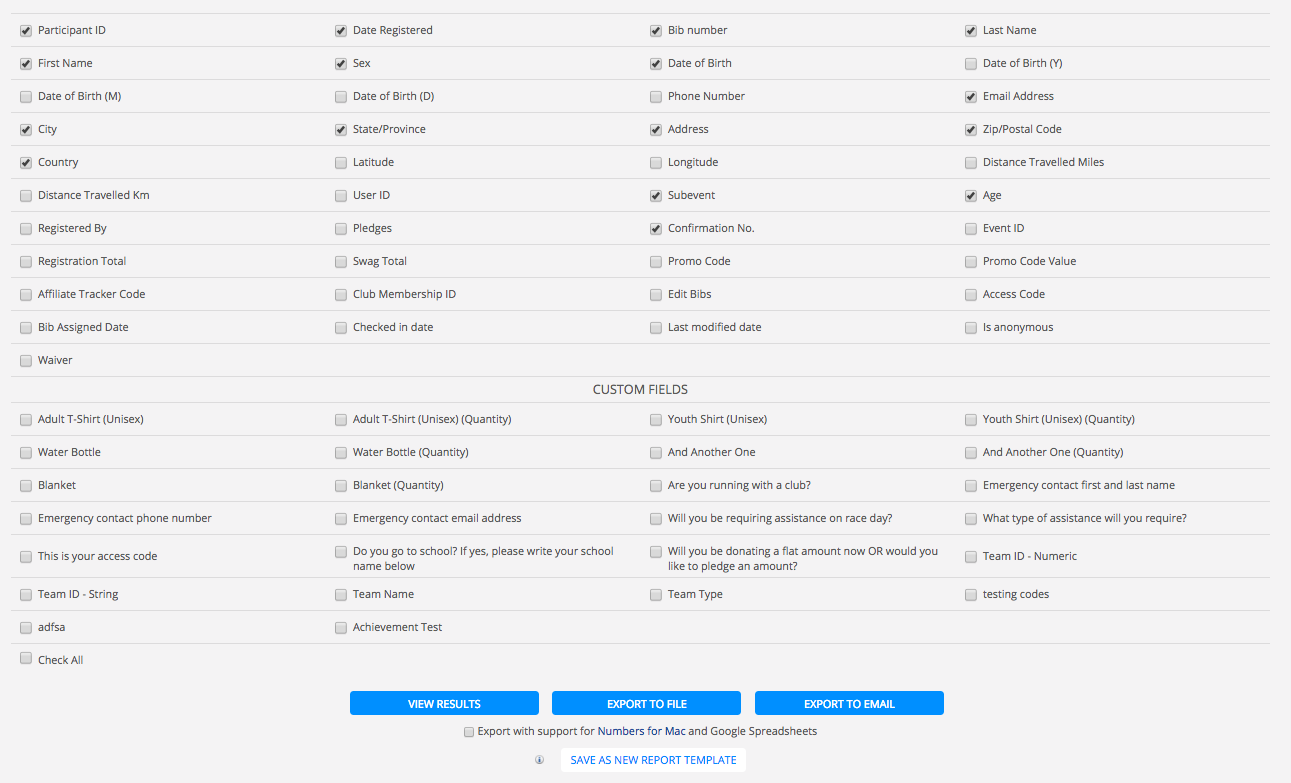 5. Click Save a new report template
6. A new box will pop up that will allow you to name the template and select whether it will be private (only you can access). If you leave it 'public' any director with access to your event and participant data will be able to use your template.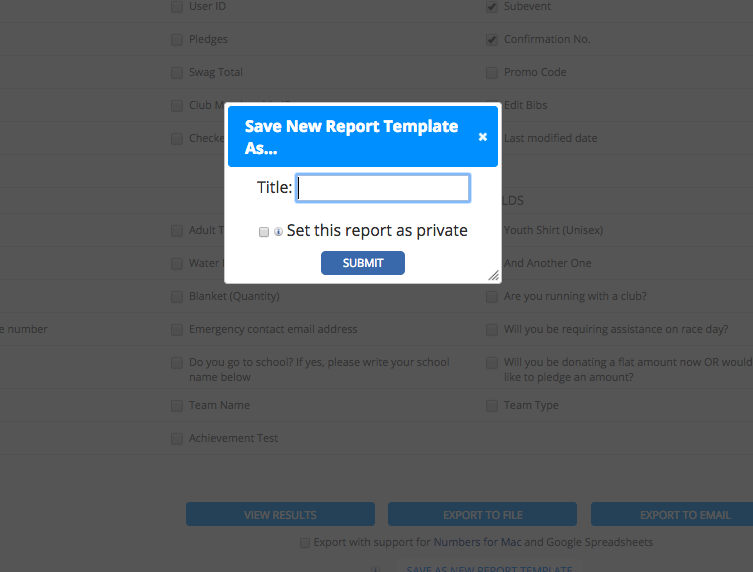 7. Click Submit