There are different methods to assign bibs, one of them is automatically assigning bibs as participants register. If you are interested in turning on the auto assign bib option, please contact director@raceroster.com.
Once the feature has been turned on you will need to follow the steps below:
1. Go to your Event Dashboard
2. Scroll to the left and click on the Participant Data tab
3. Select Bib Assignments
4. Ensure that Assign bibs? has Yes selected
5. Scroll down to the blue header Bib Assignment Ranges (Optional), navigate to the far right and click on Expand
6. For each sub-event enter the minimum and maximum bib range (i.e. 10k - bib 100-200)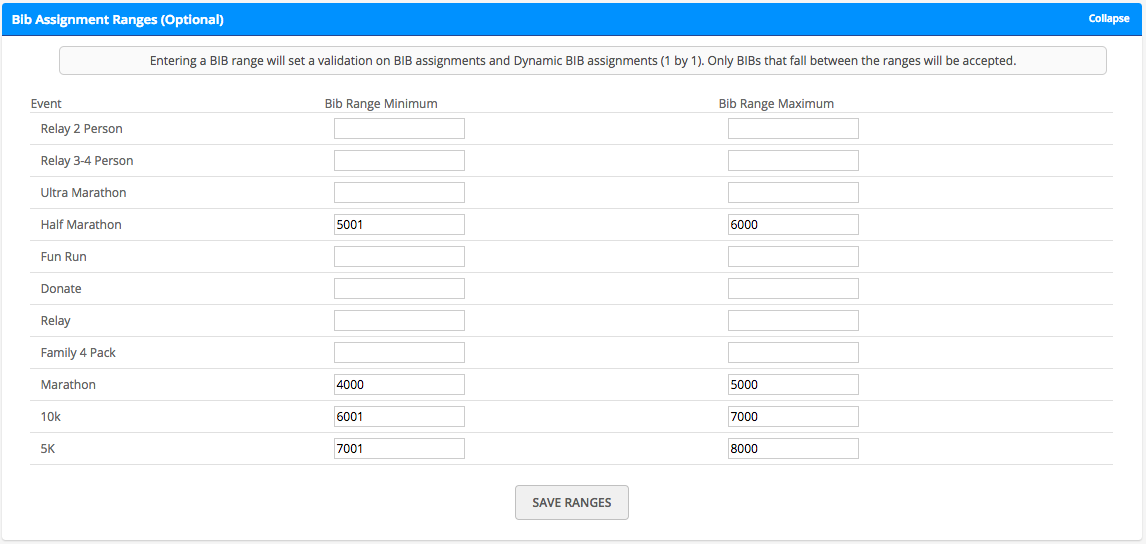 NOTE: If there is more than one sub-event that requires the same bib range please contact direct@raceroster.com so that the proper configurations can be added.
7. Click Save Ranges
8. The next time a participant registers they will receive their bib number in their confirmation receipt: