If you are using the Race Roster Results pages, participants will have a finisher certificate automatically generated.
Finding a runner certificate on the results page
A participant can find their finisher certificate by following the steps below:
1. Participant will need to go to the results page
2. Search and find their results
3. Click on their name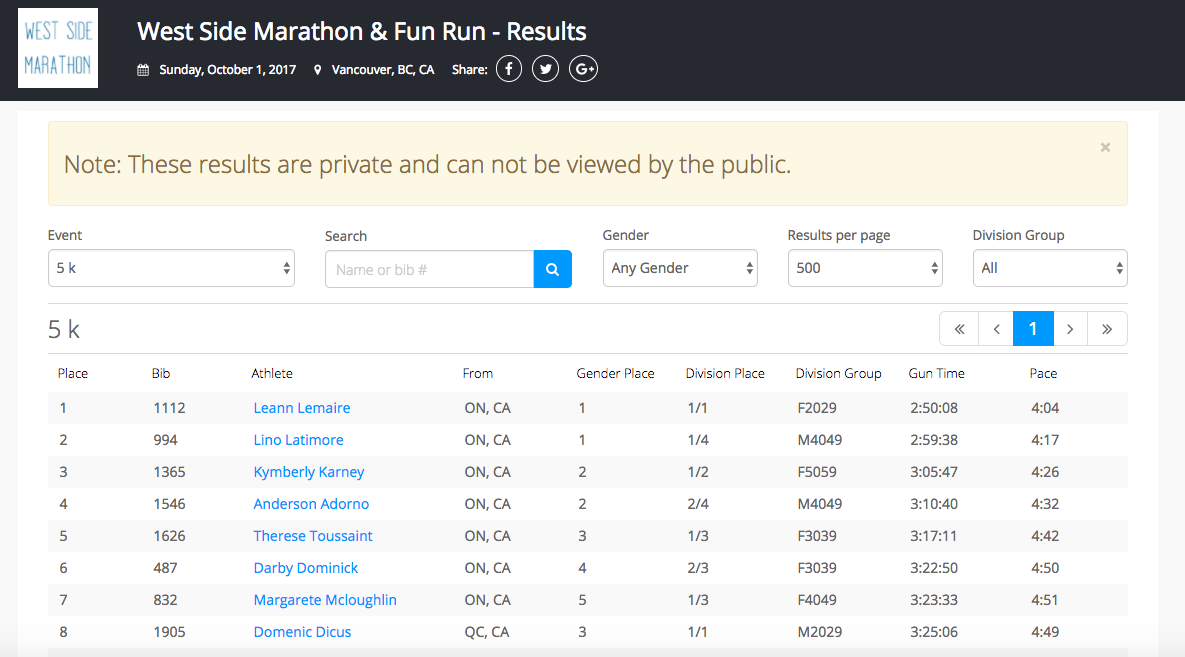 4. The participant will be brought to a new screen with a closer look at their results. Navigate to the top right hand side and click the blue FINISHER CERTIFICATE button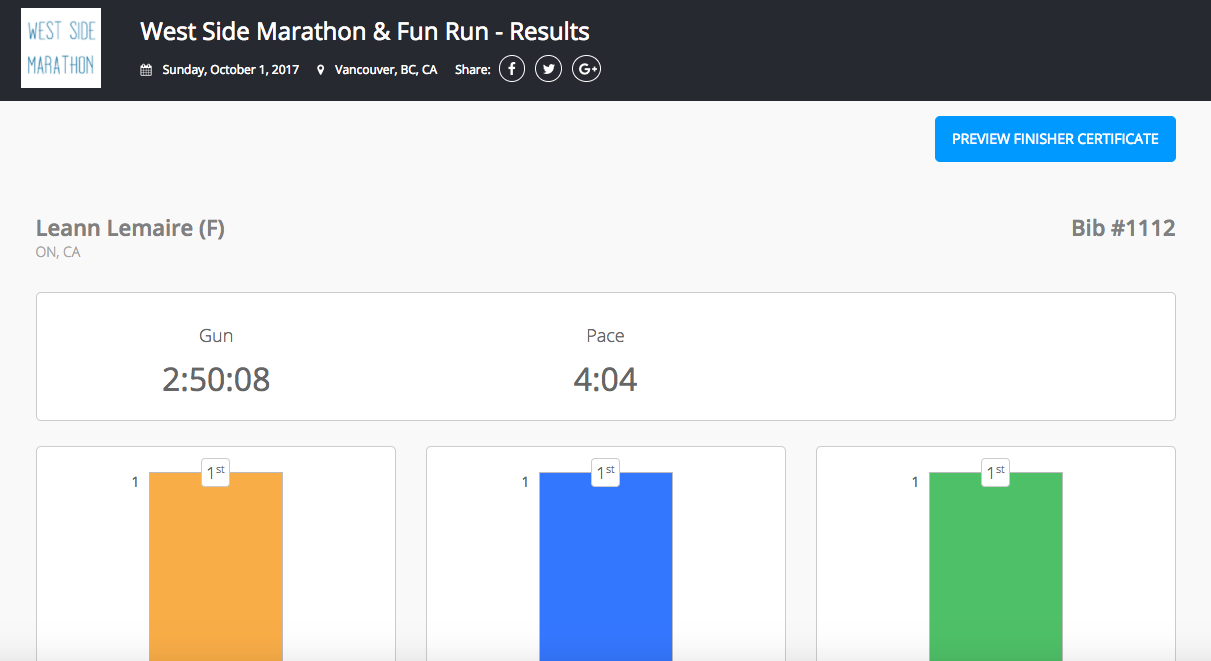 5. The participant will be brought to their finisher certificate that they can download or share on social media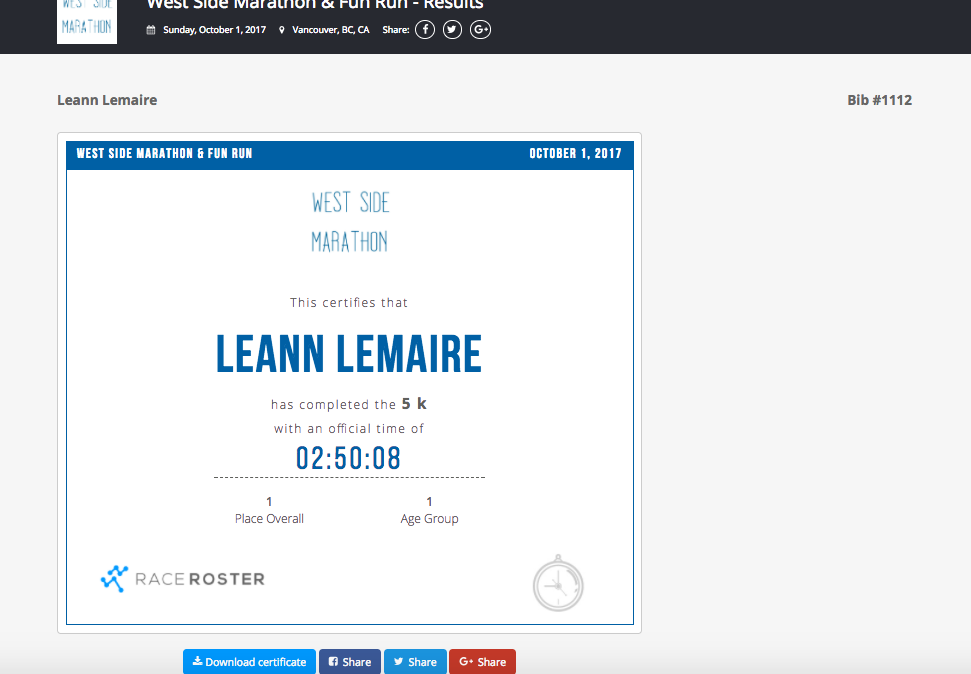 6. The finisher certificate page has various features that the participant can take advantage of including contacting the time, sharing the certificate or downloading the certificate
To contact the timer, navigate to the top right hand side and click Contact and a box will pop up that allows the user to select who they are trying to contact.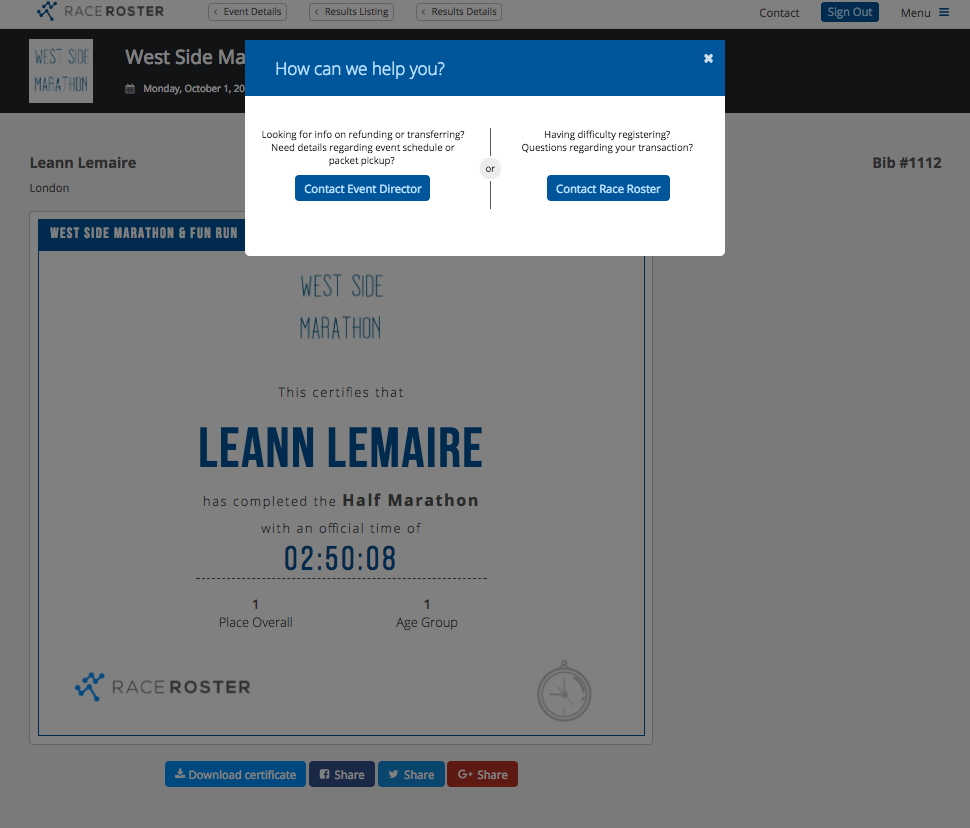 To share or download the certificate, navigate to the bottom of the page and select one of the options lined under the certificate.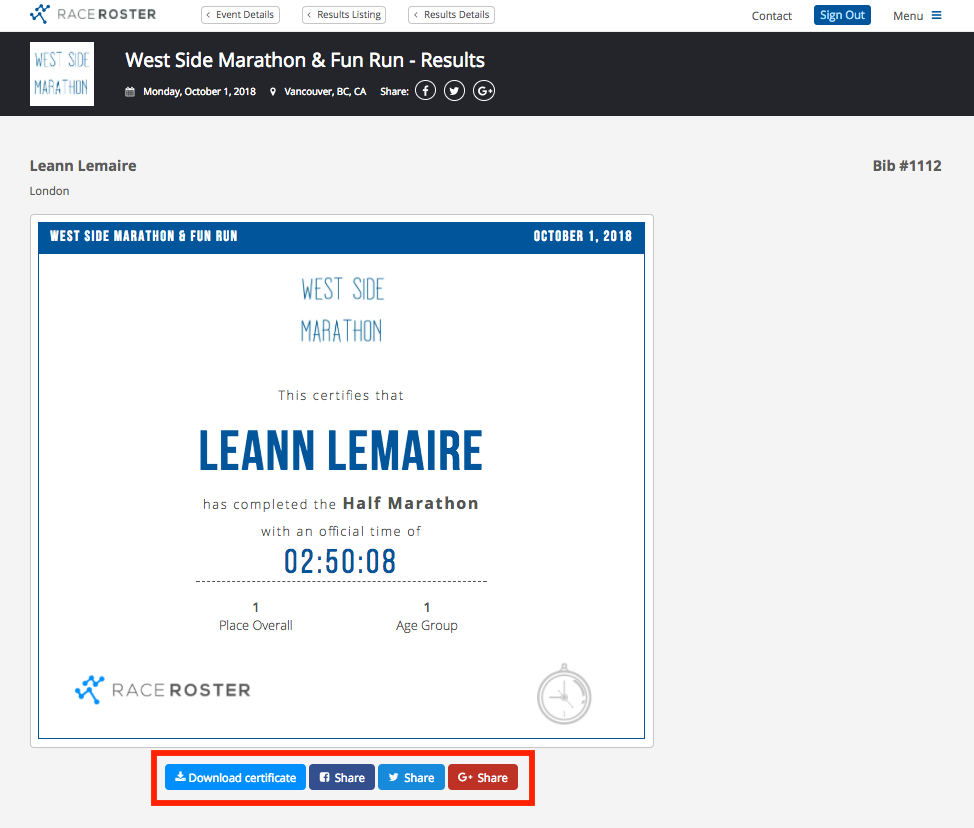 Runner certificate design
If the event used Race Roster as the registration platform, the certificate will insert the event logo, the Race Roster logo, and the timer logo.
2. If the event does not use Race Roster and the event is created on the Timer Dashboard, the Race Roster logo will be removed and the logo at the top of the certificate can be uploaded when the event is created.