1. Go to your event dashboard
2. Navigate to the top of your screen and check that the correct event is showing in the white bar
3. Search Pricing in the search box on the left-hand menu and select Pricing under Onsite app.
*Or alternatively, go to the left-hand menu and click Apps > Onsite app followed by Pricing
4. Select if you would like to absorb or pass on processing fees

5. Navigate to the bottom right-hand side and click the green Create new pricing button

6. Select the sub-events that the price applies to (i.e. 10k, 5k, etc.)
NOTE: Sub-events tagged as hidden will not appear in this select field. The sub-event will have to be removed from hidden before a participant can register during the kiosk registration process.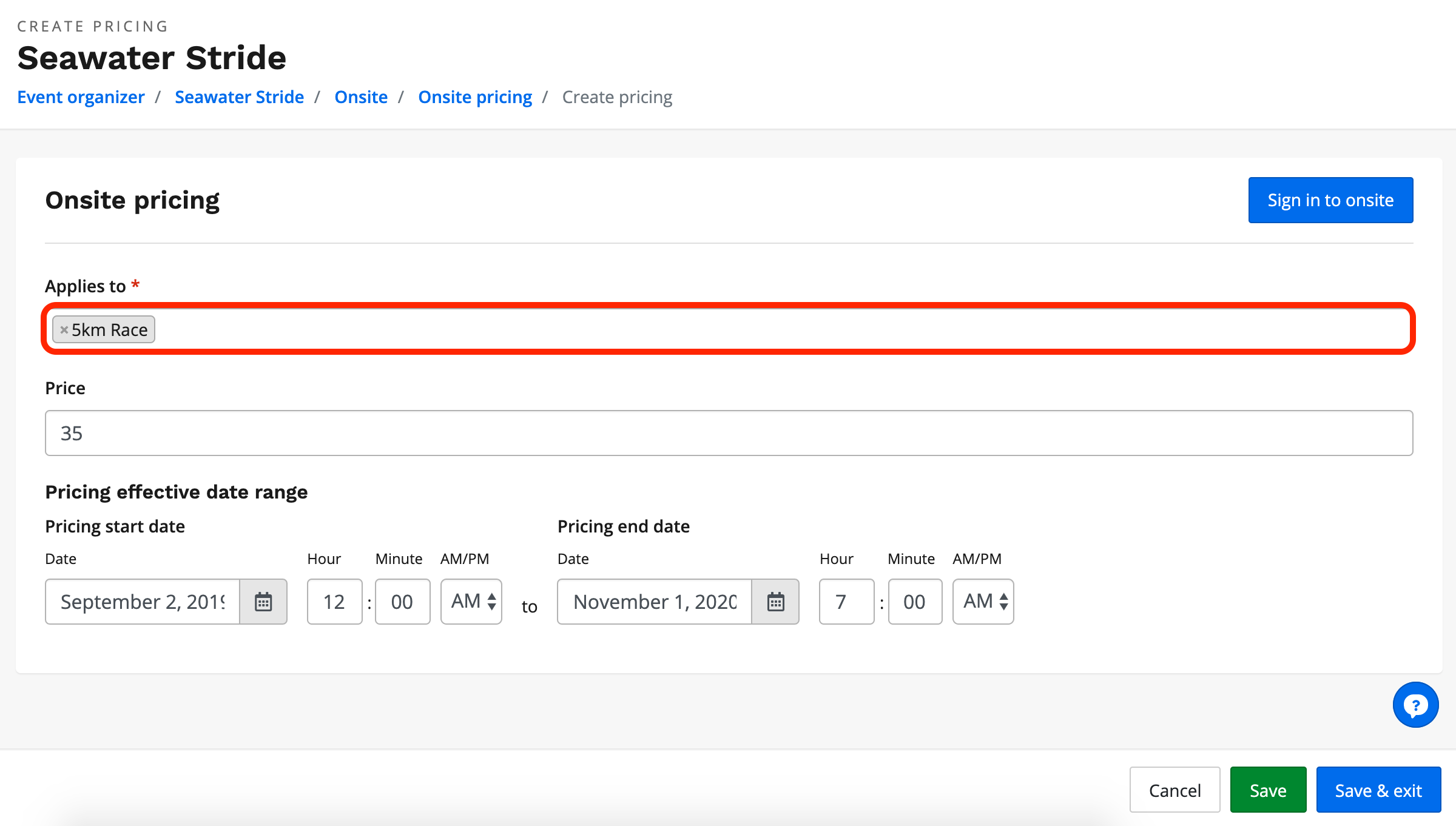 7. Enter the price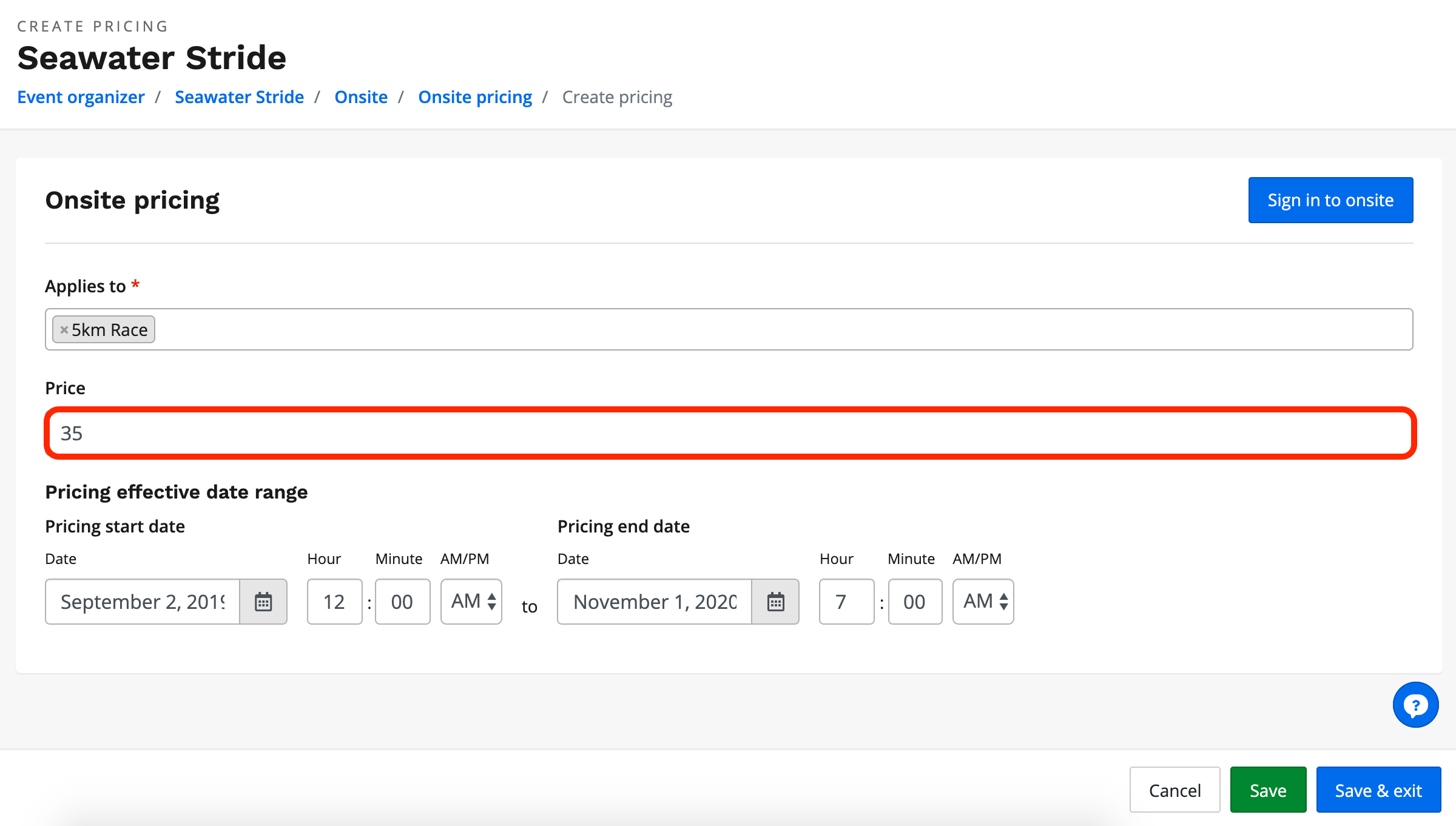 8. Select the price start and end date/time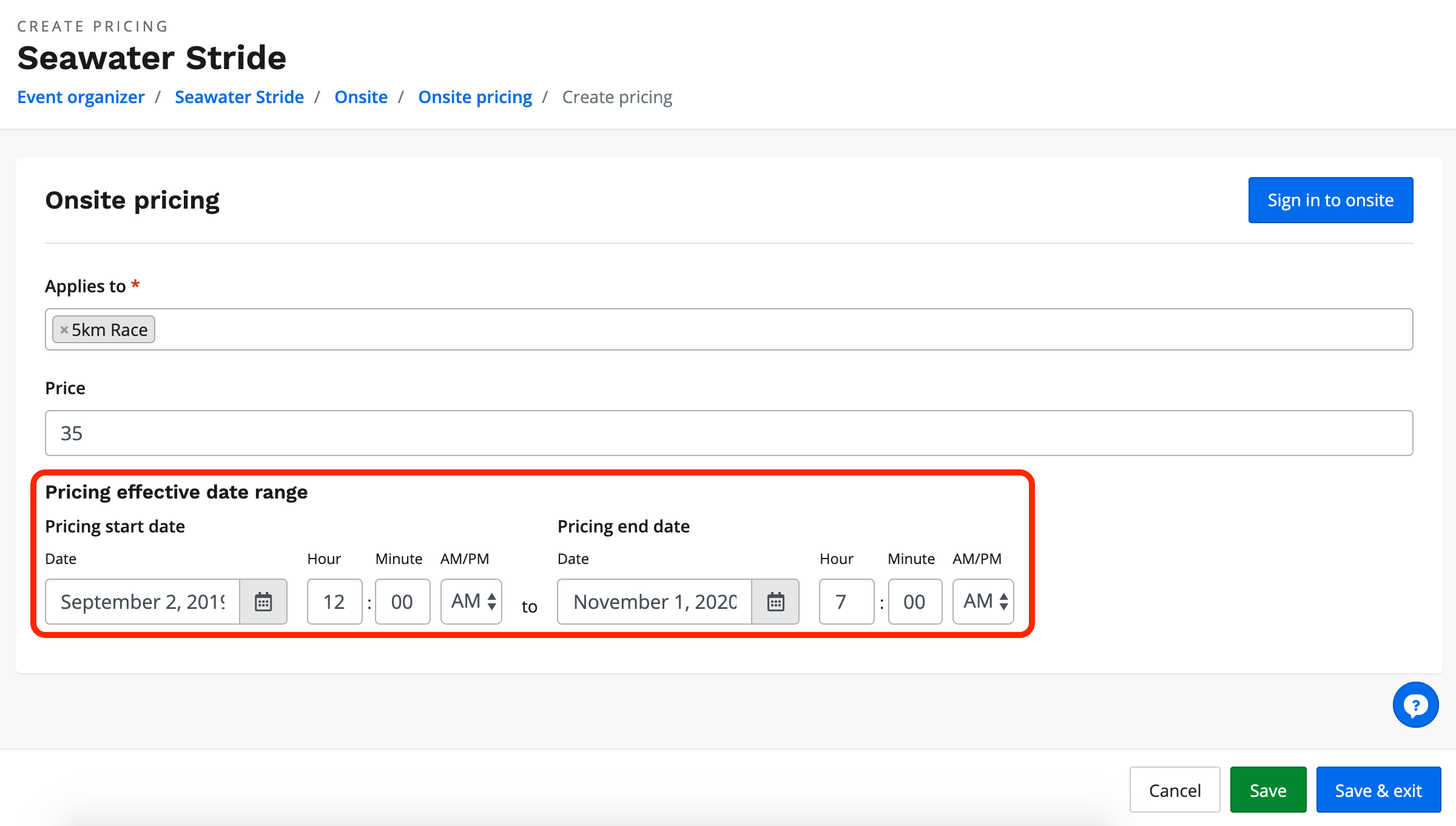 9. Scroll down and click Save & exit