Age discounts are a great way to offer special pricing to a specific age range without needing to adjust the price for all participants. The normal price will appear on the pricing table, but a discount will be applied at checkout based on the birthday entered for the participant.
To set up an age discount:
1. Login to your dashboard as an Event Organizer.
2. Navigate to the left of your screen to the search bar in the Event Organizer menu. Search and select Age discounts.
You will then land on the Age discounts overview page.
3. Click + Add a discount.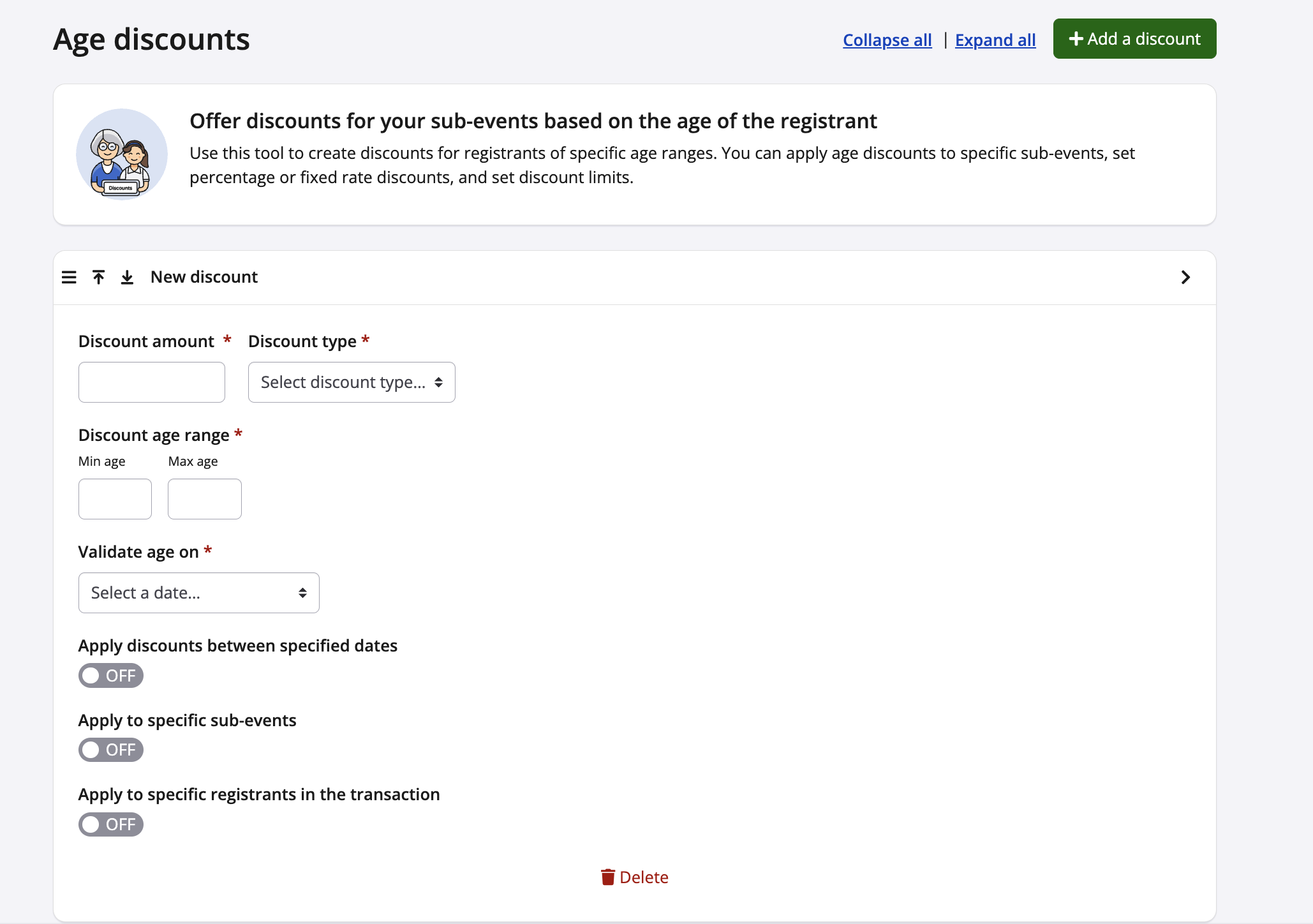 4. Select your Discount type:
Flat Rate: a dollar amount off of the price of the sub-event
Percentage Rate: a percentage off of the sub-event price
Set Amount: a dollar amount that will replace the current price of the selected sub-event
5. Select your Discount amount.
6. Set the minimum and maximum age you would like this discount to apply to. For example, If you would like it to be a seniors discount, set the minimum age to 65. You can leave one of them blank if there is no limit. For example 18 and under or 65 and over.
7. Choose how to validate the age, based on the:
Event date: day of the race
Date of transaction: the day they register
End of year: end of the calendar year
Custom date: the date of your choice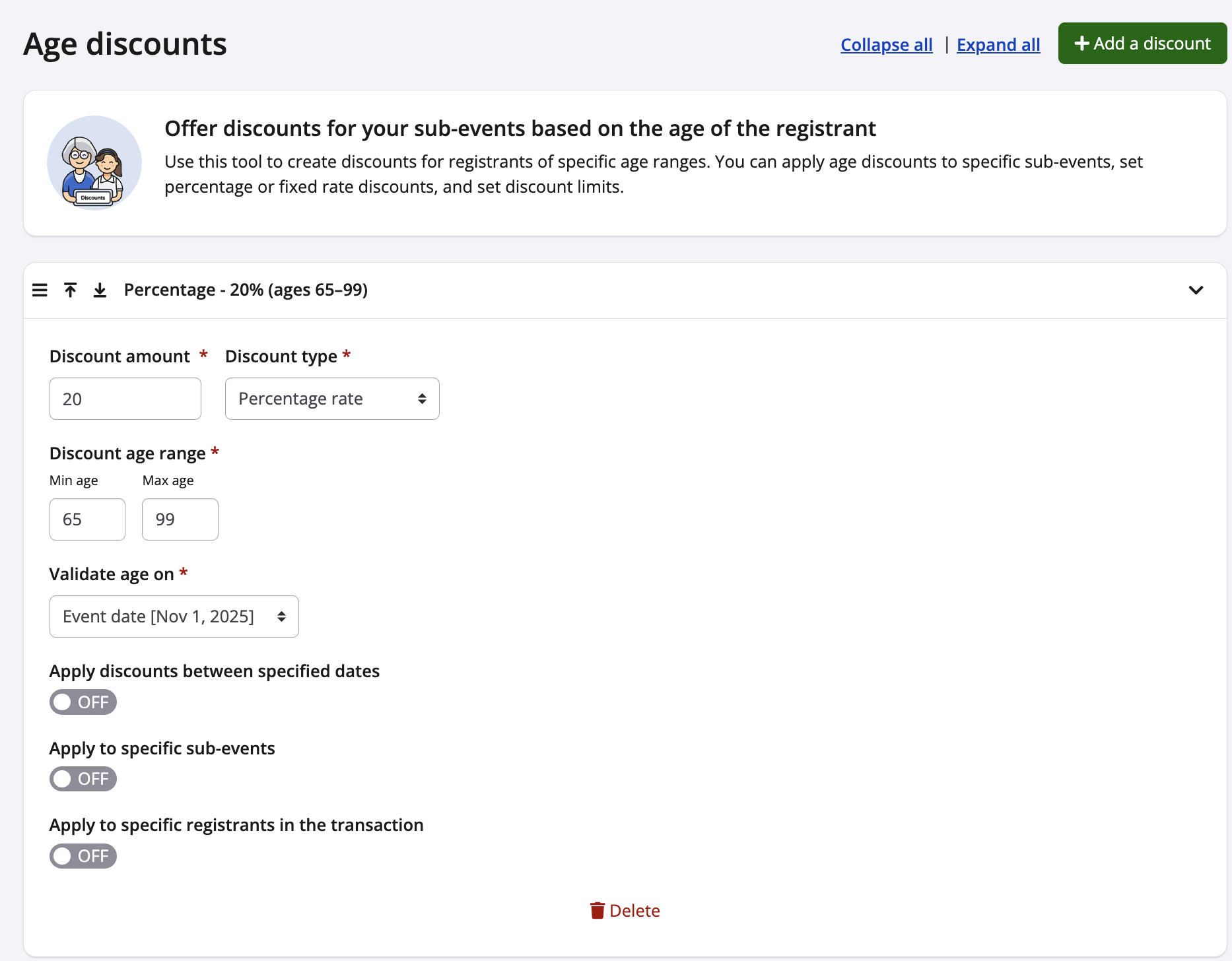 8. You then have some optional fields to configure below:
Set Date Limits: Set a time frame in which your discount will be applicable.
Only apply to specific registrants in the transaction: T

his will allow you to limit the number of people in the transaction within your specified age range who will receive the discount.

Only apply to specific sub-events:

This will allow you to only apply the age discount to specific sub-events.
9. Once you're satisfied with your age discount, click Save or Save & Exit.
You can create multiple age discounts if you would like. Examples could be discounts that change based on a price increase or a different age group altogether.