1. Login to your dashboard as a Race Director
2. Select the event you are assigning bibs for from the drop down at the top of your page
3. Navigate to the left of your screen and select Management -> Participants -> Bib Management from the drop down menu
4. Toggle Enable bib assignments on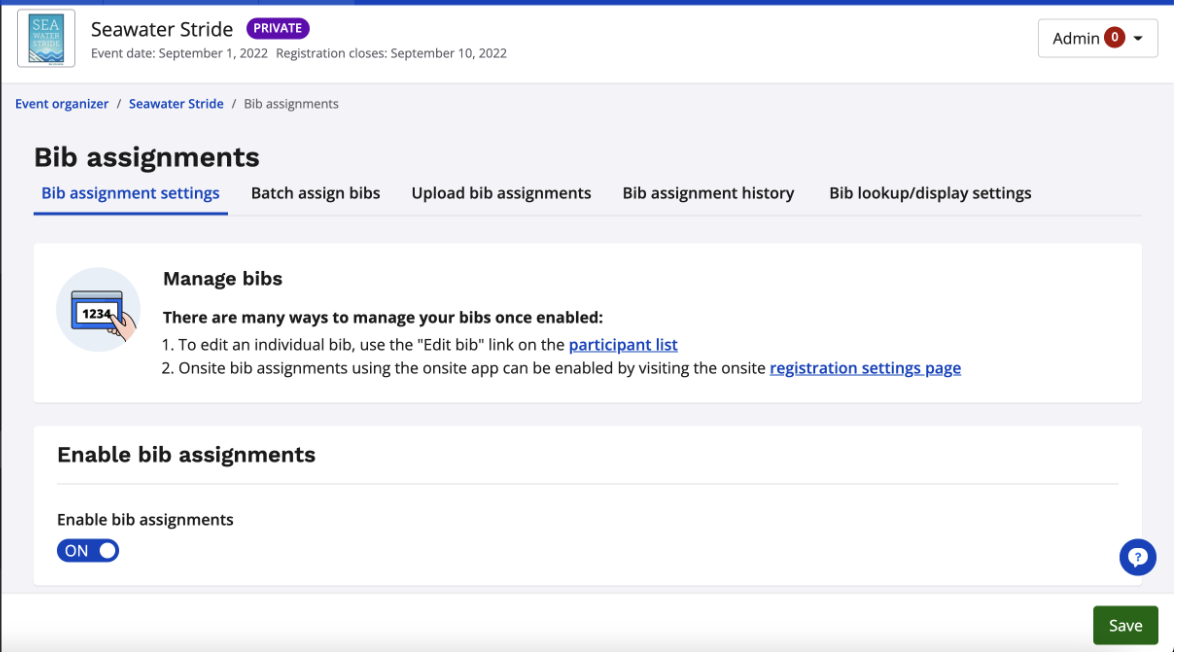 5. Select the order you would like your bibs assigned:
a. Assign by date registered
b. Assign Alphabetically by FIRST NAME
c. Assign Alphabetically by LAST NAME
*If the participant has the same last name the bib will be assigned to the first individual registered
6. Enter the Participant ID you would like to start at - In most cases this will just be "1" - participant ids are assigned based on order registered
NOTE: All bib numbers in the above specified range that are already assigned, and all participants that already have a bib assigned, will be skipped
7. Under the Batch Assign Bibs section enter your Bib range Start Number and Bib End Number.
8. Deselect the sub-events you would NOT like these Bibs assigned to
9. Click ASSIGN
Note: If you are assigning sub-events separately repeat steps 4-8 until complete