Below is an email template, along with merge tags that can be sent when a fundraising achievement is achieved. This article works in conjunction with a more detailed walk through on setting up templates and campaigns, found here: Creating an email campaign
Congratulating participants on their achievement earned helps motivate and reward their fundraising efforts.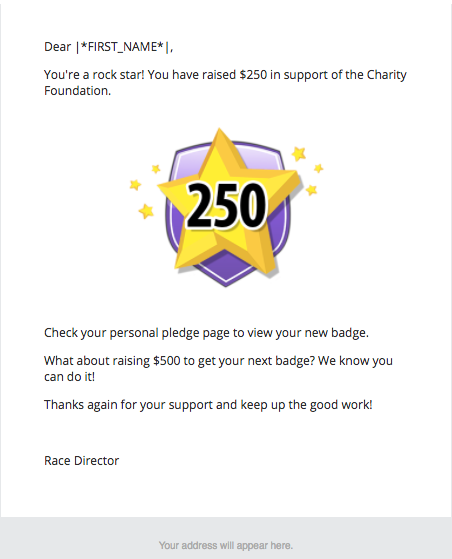 Below you will see the standard TEMPLATE AND CAMPAIGN conditions for a 'Congratulation on earning a fundraising badge email' .
Including:
Template
Suggested merge tags
Suggested content 
Campaign 
Subject suggestions 
Campaign conditions 
-------------------- 
Template Conditions:
For suggested content please click here to VIEW THE SAMPLE TEMPLATE text in full 
The suggested merge tags to include in your email are below: 
|*FIRST_NAME*|
|*PLEDGE_URL*|- This will pull in each participants unique pledge URL - suggest they keep sharing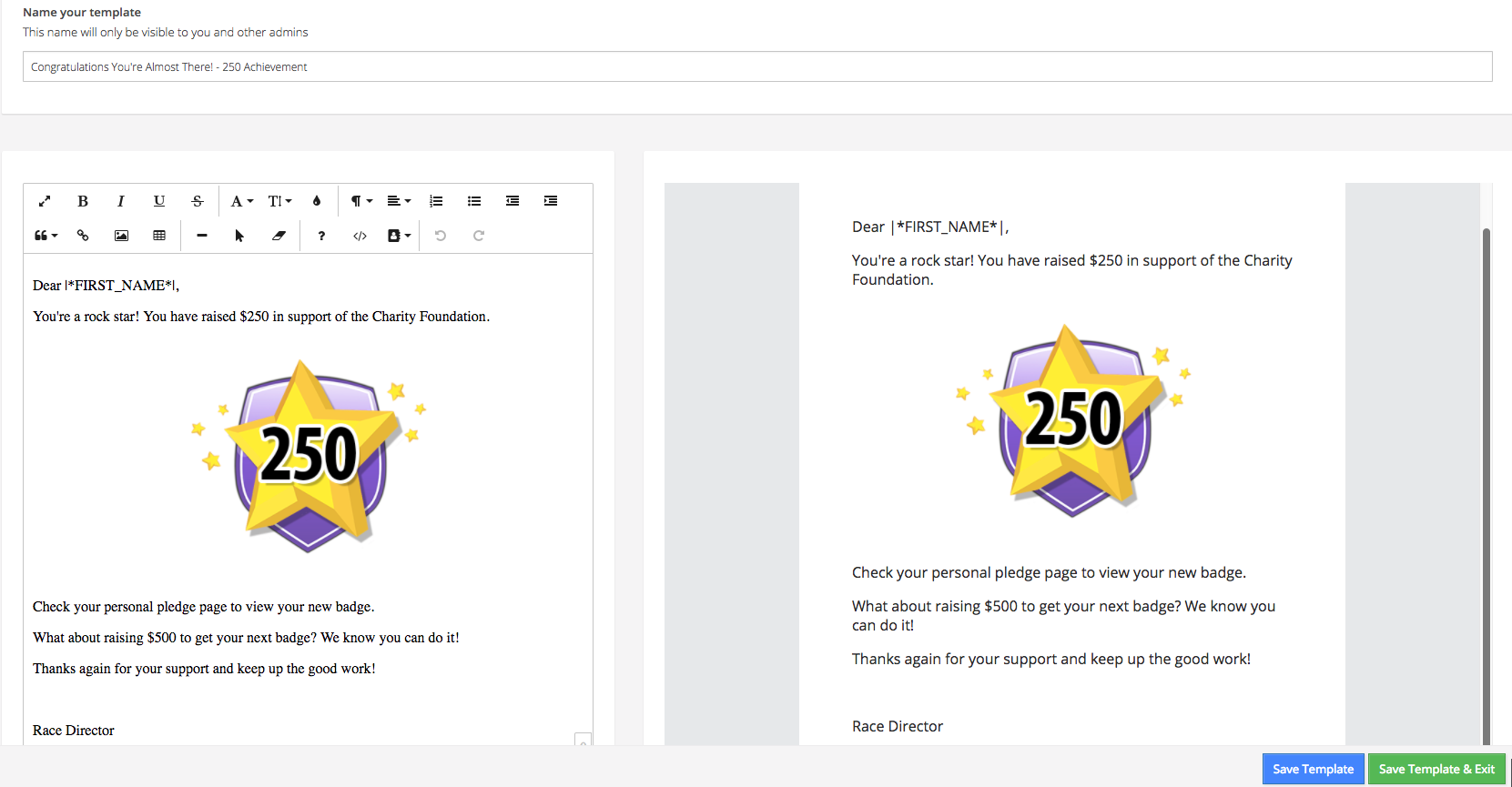 -------------------- 
Campaign conditions:
Email Subject:
1. The email subject cannot contain an "!" as this will flag the email as spam. 
2. Suggested subjects:
"You are half way to reaching your fundraising goal'
"You have raised $500 towards childhood cancer" 
"You have paid for another kid to go to camp for a week"
Sending Conditions: 
Achievement completed > is achievement type > "select the corresponding achievement"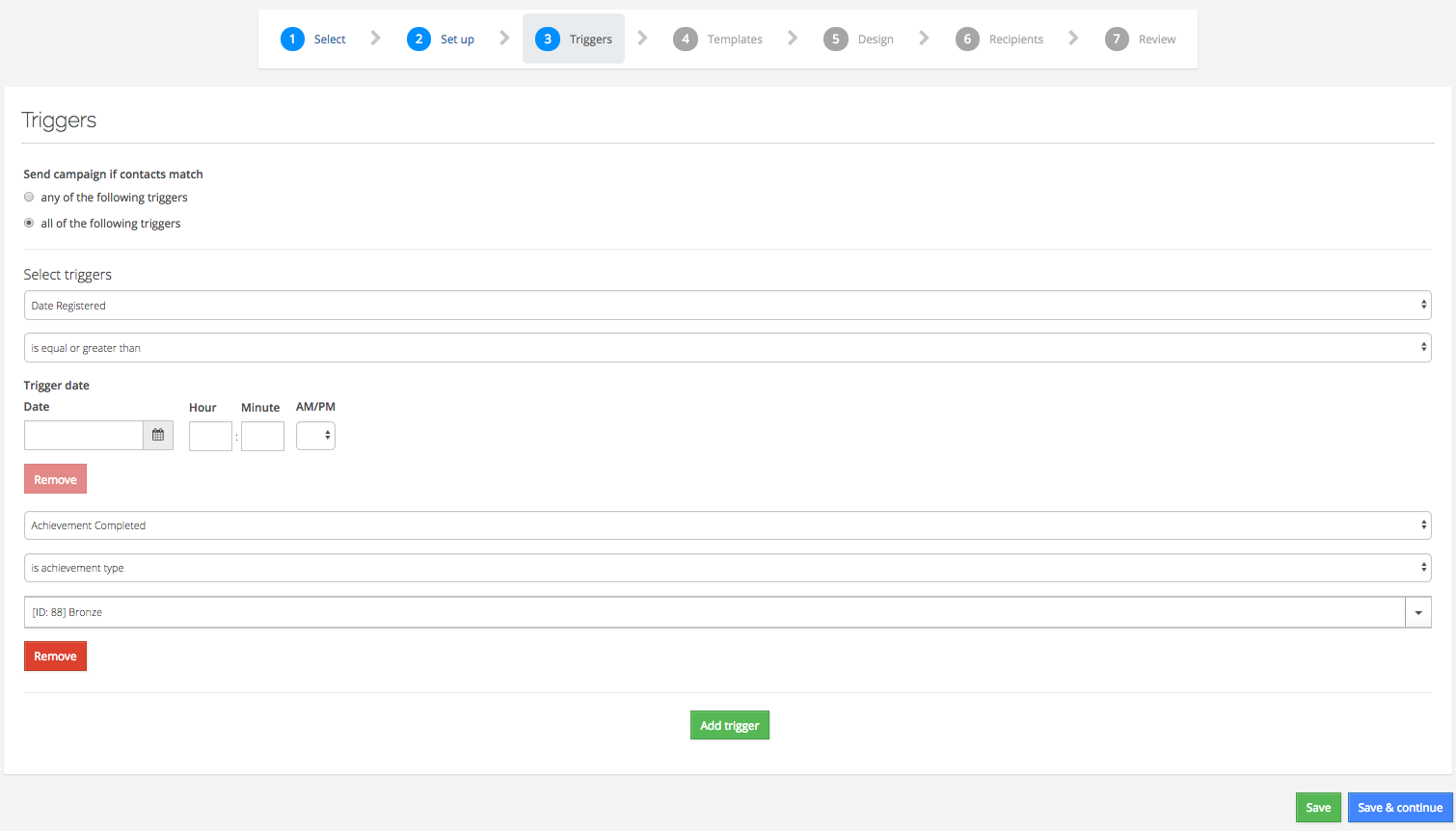 --------- 
There are several unique conditions you can set up to determine who receives your email campaign, for more on that refer to this article or contact us at director@raceroster.com and we'd be happy to answer your questions.